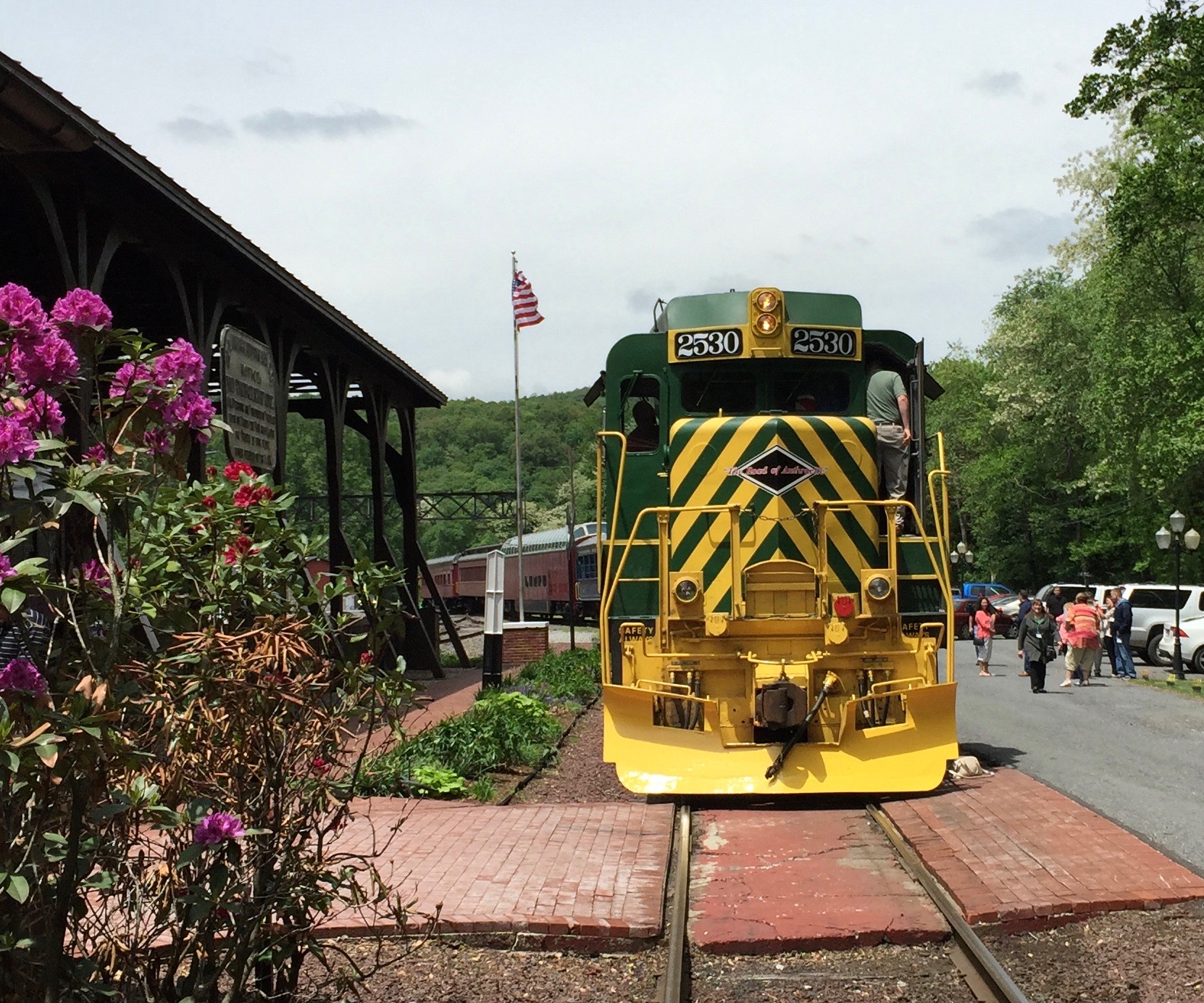 Reading & Northern, Port Clinton PA
Resources Page is your go-to place for solutions to your most challenging opportunities for improved results. All of the management tools offered here are FREE and all have evolved over the years through practical applications in the field.
Use them to score interchange compliance with your ISA, measure your shortline's operating and financial performance against your peers, determine whether the economic benefits of higher track speeds outweigh the expense, learn how to use market-based pricing to increase market reach for your customers, find the right value for any railroad you wish to buy, sell, or lease, and so on.
Benchmarks Spreadsheet. Shortlines, Class Is, Bankers, Backers and Buyers can now measure the commercial, operating and financial strengths and weaknesses of any shortline. Read this introductory page and then click the box in the upper right corner.
Other Writing
Roy Blanchard is a Railway Age Contributing Editor and for 15 years wrote a semimonthly column on industry best practices and continues to write occasional feature articles. For recent work, see the Railway Age website. Older material is archived here.
Starting in 2006 Mr. Blanchard became a regular feature article contributor to Trains Magazine with articles on everything from All About Short Lines to the CSX-UP Fresh Express perishables train. Much of his work is literally from the ground up, logging untold miles in freight train locomotive cabs. A sampling of past features is available here.

Who We Are and What we Do
The Blanchard Company covers all aspects of regional and shortline ownership and operation. The primary focus is on creating and keeping customers. It is a well-established fact that buyers of transportation will pay quality prices for quality services and the non-class I railroads are known for reliable, predictable, and consistent first-mile/last mile service. That's where we come in.
Blanchard advises clients on using in-house data and industry trends to build the business. We look at the particular drivers of railroad customers' businesses from shorter-term opportunities for additional carloads to the long term viability of the businesses as railroad customers. Stock market analysis plays an important role in identifying the top-performing industries and the top performers in each. This information can help evaluate the individual customer's outlook for future carloads.
Doing so requires close cooperation with each Class I railroad connection's franchise, always with an eye to their strengths and weaknesses which invariably change according to commodity lanes and the value of your customer's business to the Class I.
Successful non-Class I railroad owners and operators use operational, commercial, and financial analysis to stay ahead of the curve with respect to all three. To help industry participants in this regard, Blanchard publishes The Railroad Week in Review, now in its 30th year, and offers retainer-based consulting services. Call, text, or mail Roy Blanchard in order to optimise the rewards and minimize the risks that go with owning or operating a short line or regional railroad.
Week in Review is a three-plus page newsletter in PDF format e-mailed to readers fifty weeks a year. The focus is how to make money in the shortline side of the merchandise carload business, generally everything but coal, automotove and intermodal. Individual subs are $175, corporate subs are $600. Click on the subscription page to start receiving Week in Review today.

Laura Blanchard provides website maintenance and general publishing support to the railway activities and recently retired from her practice in nonprofit association management. [details here]